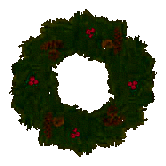 It's Christmas Day!!
We are taking a break from virtual railroading to celebrate Christmas!
Tonight take a moment to listen to WAMU's Christmas Eve Recollections. This annual tradition has taken place since I was a child. You can listen tonight at 7 PM for more Christmas radio shows. WAMU-FM 88.5
Use this link to go to the WAMU-FM web site. You can listen to the program over the Internet!
---
Over at Radio Spirits you can not only purchase old time radio programs, but you can listen too! Check it out.
---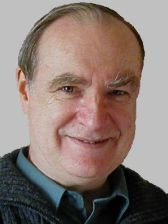 V-SCALER
TM
COLUMN
Trainz Driver Edition
By Alfred Barten
Syndicated - http://vscaler.com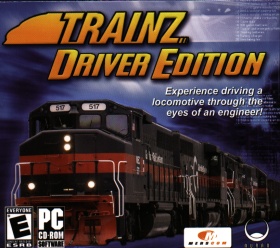 Having demoed Trainz at a number of train shows and rail museums, I've noticed that a good number of the kids trying their hand at the controls are too young to appreciate or take advantage of the enormous capability offered by the full version of Trainz - any version till now. These younger kids are delighted to see the train go, usually the faster the better, and they love the sounds. Sitting in the cab is their favorite view, where the sounds are stronger and the experience more visceral. It has always seemed to me that a less expensive, easy-to-use drive-it version of Trainz would be a good offering for these youngsters.
With that in mind, I'm happy to report my discovery of Trainz Driver Edition at my local Target store recently. The price for the three-CD set was $9.99 USD, just what I would have suggested.
First Look
The package is labeled Trainz Driver Edition and promises:
Real-world locomotives

21 interactive scenarios

Driver Mode with ready-to-drive routes

Railyard Mode featuring passenger and freight operations

Comprehensive driving tutorials

System requirements are the same as those for TRS2006.
Installation was easy and trouble free. Once installed, I had to open the Auran folder inside the Program Files folder to find the Trainz Driver - North American Edition folder. Inside this last folder I found the executable, named TRS2006Demo. It would have been nice if the installation procedure had placed a shortcut icon on my desktop, or at least asked if I wanted one. After all, this simulator is best targeted for beginners or people unfamiliar with Trainz. [Full Article]
Pictures & article ©2006 Alfred Barten, all rights reserved. V-Scaler is a trademark of Alfred Barten.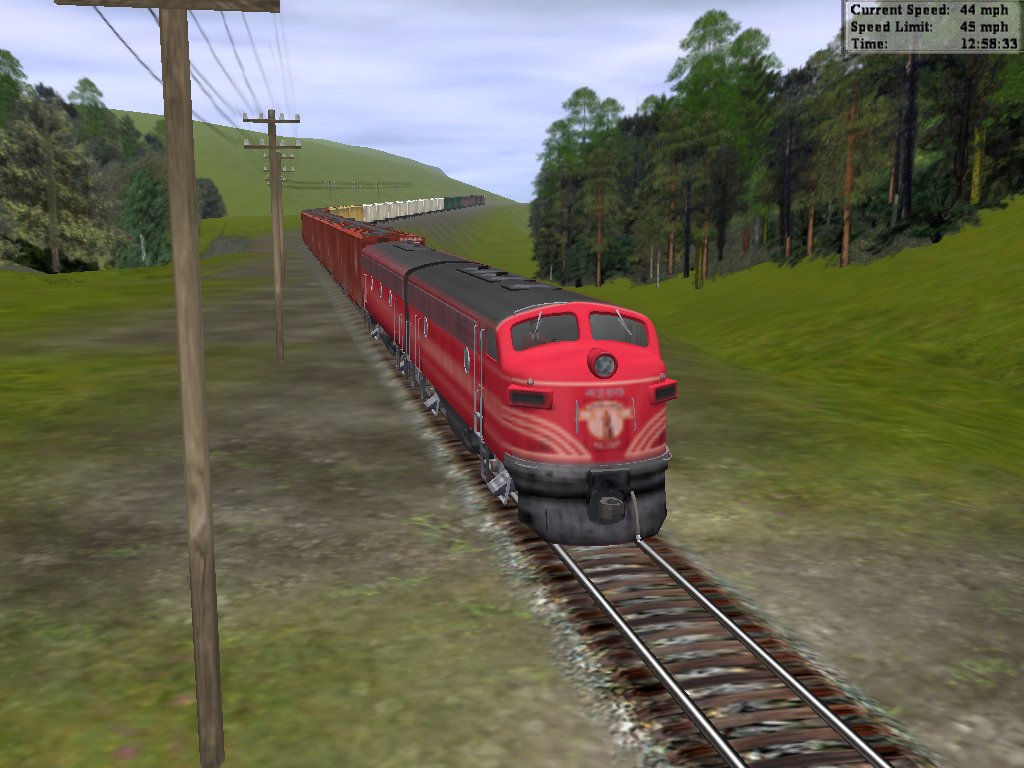 "Tis the Season..."
By Brian Eckard
Another year has almost past by and yet again I am simply amazed at how fast the time has flown by. This year there were many positive changes that occurred. First was the re-launch of Woodbridge's Train Simulation Craftsman magazine. It has changed considerably since its first two volumes. The most apparent change is the fact that it is now published online in a blog format. This has made it very easy to publish each quarter, and at the end of the year there is enough content to fill up an ebook! Sometime in January 2007 we will move the content offline so that that archive ebook can be created. Keep checking back to find out when it will be available for you to purchase. We will start creating the first issue of volume 4 in January.

Starting last December 2005, I began a new contract with a local credit union here in the Seattle area. That contract went very well, and over the course of 2006 is blossomed into a permanent job for me. In November I accepted a job offer from the credit union and now my career is beginning to stabilize and grow like it did when I lived in Texas. Last summer my boys came for their annual visit, and we had such a good time together. It was good to see them and to love on them once again. And, I think some of the things we taught them last summer has helped them with their attitudes, behavior, and schooling during the new school year. They will be coming back for another visit in June 2007! I can't wait to see them again. After their visit, in August 2006, my parents came to visit me and meet my (at the time) fiancée and her daughter. It was a fun visit. We went up into the Space Needle in Seattle, and had lots of time to catch up on all the things that have been going on over the past few years. It was so good to see them again. [Full Article]
Nativity of the Lord (Christmas)
Mass at Dawn


Psalm: Monday 51

Reading 1
Is 62:11-12

See, the LORD proclaims
to the ends of the earth:
say to daughter Zion,
your savior comes!
Here is his reward with him,
his recompense before him.
They shall be called the holy people,
the redeemed of the LORD,
and you shall be called "Frequented,"
a city that is not forsaken.

Responsorial Psalm
Ps 97:1, 6, 11-12

R. A light will shine on us this day: the Lord is born for us.
The LORD is king; let the earth rejoice;
let the many isles be glad.
The heavens proclaim his justice,
and all peoples see his glory.
R. A light will shine on us this day: the Lord is born for us.
Light dawns for the just;
and gladness, for the upright of heart.
Be glad in the LORD, you just,
and give thanks to his holy name.
R. A light will shine on us this day: the Lord is born for us.

Reading II
Ti 3:4-7

Beloved:
When the kindness and generous love
of God our savior appeared,
not because of any righteous deeds we had done
but because of his mercy,
He saved us through the bath of rebirth
and renewal by the Holy Spirit,
whom he richly poured out on us
through Jesus Christ our savior,
so that we might be justified by his grace
and become heirs in hope of eternal life.

Gospel
Lk 2:15-20

When the angels went away from them to heaven,
the shepherds said to one another,
"Let us go, then, to Bethlehem
to see this thing that has taken place,
which the Lord has made known to us."
So they went in haste and found Mary and Joseph,
and the infant lying in the manger.
When they saw this,
they made known the message
that had been told them about this child.
All who heard it were amazed
by what had been told them by the shepherds.
And Mary kept all these things,
reflecting on them in her heart.
Then the shepherds returned,
glorifying and praising God
for all they had heard and seen,
just as it had been told to them.



Lectionary for Mass, Copyright © 1970, 1986, 1992, 1998, 2001 Confraternity of Christian Doctrine; Psalm refrain © 1968, 1981, 1997, International Committee on English in the Liturgy, Inc. All rights reserved. Neither this work nor any part of it may be reproduced, distributed, performed or displayed in any medium, including electronic or digital, without permission in writing from the copyright owner.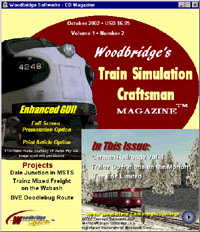 Train Simulation Craftsman
Volume 3 Issue 4
Fall Collection of Articles
---
From the engineer

By Brian Eckard

Welcome to our fourth and final issue of volume 3. Our fall collection of articles focuses in on the land down under. I have always been fascinated with Australia for as long as I can remember. I guess it all started when I was in grade school and met up with a person who's father worked in the Australian embassy in Washington DC. He and I were friends, and I remember that his mother taught english at the school where we attended. He was my first introduction to this unique land located on the opposite side of the world.

My fascination with Australia would be rekindled many years later after I started publishing Train Simulation Craftsman. This time it would be started because of my dealings with an Australian company named Auran. Auran is the publisher of the Trainz Railroad simulator, which is now up to version TRS 2006. This company has been able to produce a fresh and easy to use simulator that directly competes with the popular Microsoft Train Simulator that was released a few years ago in 2001. [Full Article]